In World SAM SOCCER - you will get exposed to secret formula which will make ONLY make you a winner. I guarantee that you won't be losing money with SAM Soccer.

SAM is called Soccer Ability Metric

It helps you in estimating the amount of goals any soccer match can have.
Once you the SAM value, you can exploit this unique value to make calculated bets in various markets like Unders Overs, Correct Score, Match Odds, 0-10 minute's goal market etc.

Like in Forex market, you have do to both technical and fundamental analysis, similarly in Soccer – You just can't live with form analysis alone (form analysis is fundamental analysis). You HAVE to do technical analysis and which is what we do when we calculate SAM for any match.

This has been my secret for last 5 years since I started trading Soccer.  Yes, it helps in trading also, but what I advising in SAM soccer is only straight bet.

Have a look below on how the SAM sheet looks like:-
It does not require much time to make this sheet for your games. It depends on how many leagues you want to follow. I bet on only on top leagues for English, France, Spain, Scotland, Germany, Italy   and accordingly maintain this sheet.

To give a view of profit I made in last four weeks using Match Odds market – Since 6th Dec'13 , I bet only on 71 games and out of 71 games,  I won in 47 games .
And please remember, I did not take any big gamble in order to make this kind of profit.
With SAM in my pocket, I always know what can happen in any match (I am always almost correct 50%-60% of timesJ) and accordingly see the bigger picture which you possibly can't.

With SAM, I can clearly see Value in prices offered by Bookies and always bet in line with Value because I know I can't lose money this way.

Interestingly, with SAM figure – I also know when to bet on Hot Teams (like Barcelona, Real Madrid, Manchester United, Manchester city, Paris SG, Bayern Munich, and Juventus etc.) & when not to bet. 

So what is in it for you, With World SAM SOCCER:-
You need not to buy any data subscription in order to calculate SAM. All information is freely available on a website which I will share.
  Yes, I will also share secret formula in the manual. And then, you can calculate the SAM for your matches, any time before the official start. 
What you get.
1. World Sam Soccer, exe file that explains how to find the technicial analyse for major league matches. (You need a windows based computer).
2. Access to a 12 minute video showing you step by step how to analyse a match in minutes.
3. SAM master excel sheet (you need to have access to mircosoft excel).
4. The free data site to get the data needed to crack the nut and start winning in football.
5. Printable cheat sheet to make analyse faster.
Licence is for 1 Computer Only.

The Windows Version use this link.

Today.. £89.97

50

25

copies at

£34.97

Save £50
If you don't accept this offer where will you be with your punting in a month from now?
2014-17©
Steve Davidson © 2014-17
Refund Policy

We, as a merchant, provide both products (goods) and services (information) to our customers.

Unlike companies that provide a tangible product that can be returned for a refund, our product is information. It can be used immediately upon viewing, and there is no product to return. Once a service has commenced, there can be no refund. Our services are the absolute best we can make them. Just as with the Stock Market, our customers must recognize that the information cannot be guaranteed, and that past performance is not a promise of future results. What is guaranteed is that each and every customer will receive the service that was purchased in full.
If merchandise or products are ordered through a Direct Mail advertisement or via the Internet, the guarantee, if any, is included in the mailing, promotion or service description. Our advertising will also include the terms and conditions for refunds on any books, publications and/or systems purchased.
Cheers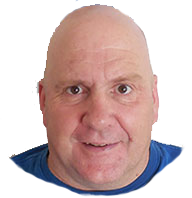 Steve Davidson